Truggy RC elettrico LRP S10 Twister ARTR Almost Ready To Run.
Codice: 120610
Prezzo di listino: 109€
Asta pazza eBay a partire da 1€!!!
Automodello LRP S10 Twister Truggy 2WD 1:10 ARTR.
Modello montato con carrozzeria verniciata, senza radiocomando, motore, batteria e caricabatterie.
A new era of 1:10 models has begun!
A new offroad truggy is ready for breath-taking action on any surface. The S10 Twister Truggy is a extremely robust 2WD model, based on the S10 Twister Buggy that has been developed completely from scratch. Equipped with ball-raced and smoothly running drivetrain, encapsulated gear box, slipper clutch and fully adjustable suspension geometry, the S10 Twister Truggy convinces with excellent offroad characteristics. This 1:10 scale electric model is therefore ideally suited for beginners, advanced drivers and competition orientated hobby drivers. The S10 Twister is agile, extremely versatile and enthuses with its easy handling as well as with its direct response.
The LRP S10 Twister Truggy is the perfect start into 1:10 2WD electric offroad driving and racing.
Features:
– Electric Offroad 2WD Truggy 1:10 scale.
– Adjustable all terrain race suspension.
– Race-style airbrush body design, pre-decaled, aerodynamic-optimised 2WD Truggy body shell with high-downforce tail wing for maximum stability.
– 4 piece oil-filled shocks with blue anodized racing shock springs for best shock absorption on every surface.
– Fully adjustable torque controlling racing slipper for best acceleration on any surface.
– Completely built with ball bearings.
– Heavy-duty telescoping driveshafts.
– Easy access battery compartment prepared for the use with LiPo and NiMh batteries.
– Sealed gear box for best protection of the transmission and a composite motor guard.
– Composite gear cover with best slipper accessibility.
– Race-proven VTEC Kamikaze-T and Groove-T high-grip tyres for maximum traction and speed.
– Low maintenance and super efficient drivetrain.
– Composite tub chassis for best protection of the electronic components, perfect weight distribution and easy maintenance.
– Composite geared differential.
– Anodized aluminium suspension arm holder.
– Easy to understand and detailed user manual including beginner and tuning guide.
Istruzioni in inglese. Batterie radiocomando e batterie modello non incluse. Questo prodotto non e' piu' presente nel listino del distributore quindi, nonostante sia nuovo, non e' coperto da garanzia.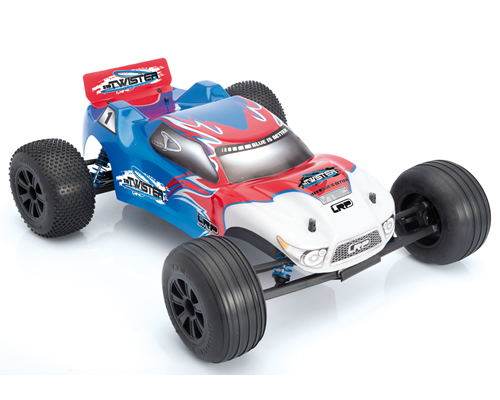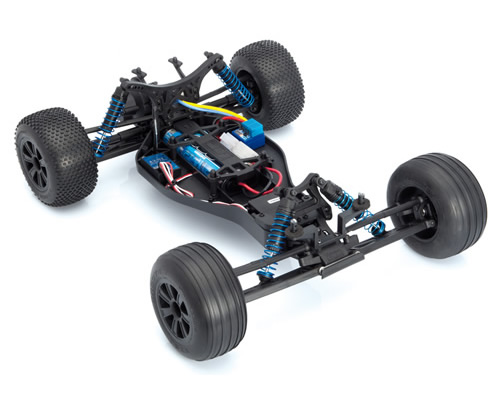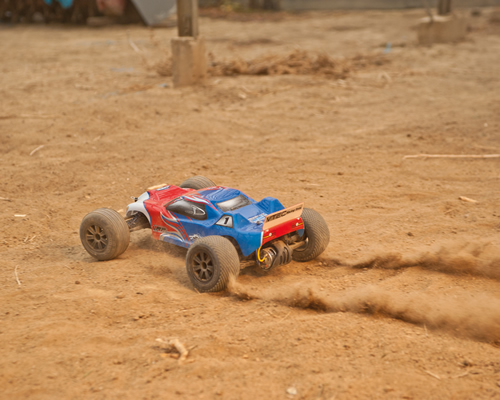 Vai all'offerta su eBay.it