Immediately after the Savage XS was released, our most hardcore fans started asking when the kit version would be available! Patience, we told them, let us get a few options parts released first! Well, now we've got a growing range of hot option parts released and the Savage XS SS is here!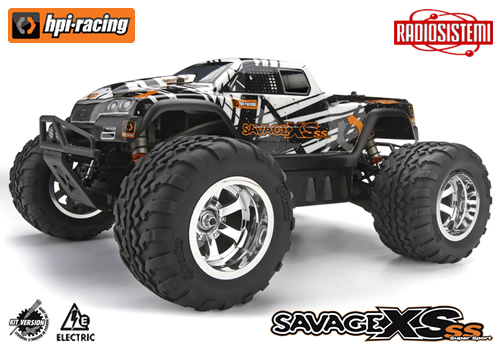 Starting with the base Savage XS, we supply all the parts in a DIY build-it-yourself kit. Break out the tools, turn up the music and hide the phone _ it's building time! Our fully illustrated instruction manual takes you step by step to build the Savage XS to your exact specs. Full-size part references and exploded views help you get the kit built quickly and without fuss.
As a bonus, the Savage XS SS includes fantastic option parts to get you started on the customizations! For some extra bling you get aluminium shock absorbers with orange-anodized tops, bottoms and shock collars. A set of front and rear universal driveshafts give you extra efficiency and durability. For quick camber adjustments you also get a full set of adjustable turnbuckles. You can even add extra option parts as you build up the kit!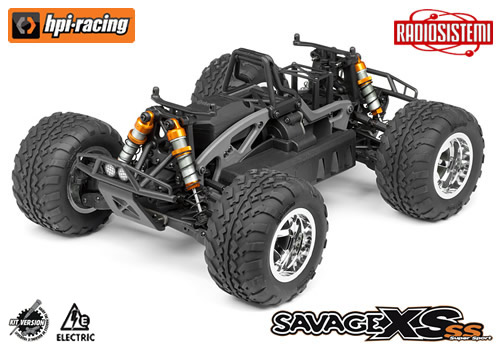 Finally, you get to choose the exact electronics that go in the truck. Choose a quick servo for fast, nimble action, or go with a powerful servo for stunt work. Fit in a 2S-capable motor/speed controller set for all-around action and speed run, or go totally mental with a 3S-capable combination!
It's your choice with the Savage XS SS!
[Fonte: Modellismo.it]