Tamiya Buggy The Hornet by Jun Watanabe 2WD 1:10 Kit km.0 #58527 modellismo
Tamiya Buggy The Hornet by Jun Watanabe a km.0
Codice: 58527
Vai all'offerta su eBay.it
Automodello RC Tamiya The Hornet by Jun Watanabe 2WD 1:10 in kit di montaggio. Elettronica non inclusa.
Is easy to enjoy a light run, to RC radio control buggy electric fan is familiar, Hornet has been greatly transformed completely. A combination of tire of pink coloring in the body of intense graphic featuring black polka dots based on the white ones will be in the hands of the designer's creative JUN WATANABE. In addition, the bathtub chassis and bumper, and side guard the front and rear damper spring for this machine only black and white color of wheel, tire bring out the purple, and pink. In addition, such as pink and 4mm aluminum lock nut to secure the wheel, stuck in detail kit individuality sect. Running, is one of the full fun decorating. Hornet features a tough body structure simple and easy to assemble. Front independent swing axle to box-type frame made of plastic ABS, equipped with a rear rolling rigid suspension. The rear is showing off a healthy run in the road equipped with oil dampers evil. Gear box is sealed to prevent ingress of high reliability inherent in off-road sand and pebble. Was built in Diff produce smooth cornering. Front and rear wheels of a sense of three-dimensional three-piece design assembly also the type of expression. The front wheel drive tire groove with excellent direction, the rear wheel fitted with pin spike tires to exert sufficient grip. In addition, we also set the color black tires for traveling.
Caratteristiche tecniche del prodotto:
Lunghezza: 400 mm
Larghezza: 230 mm
Altezza: 150 mm
Peso: 874 gr
Motore: Type 540 (non incluso)

Regolatore: ESC (non incluso)
Km.0: Modello esposto in vetrina e mai usato!!!
E' compreso solo quanto espressamente specificato. Confezione originale e manuale inclusi. Foto d'archivio a scopo illustrativo. Non si accettano permute.
Valutiamo proposte di acquisto!!!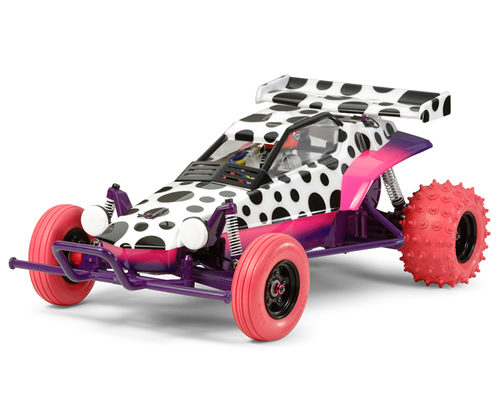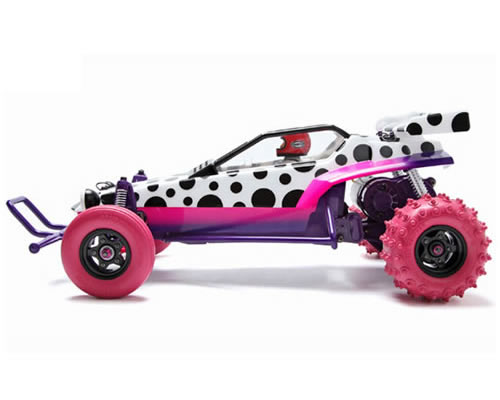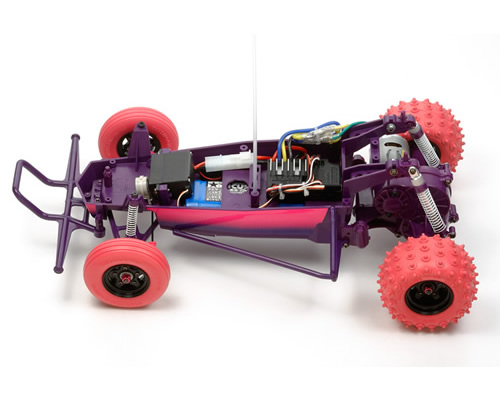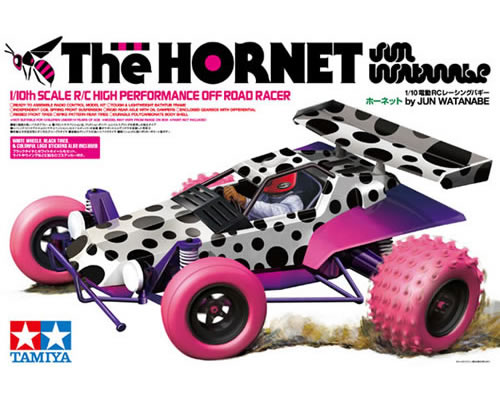 La merce non e' coperta da garanzia.
Si accettano pagamenti 

SOLO TRAMITE PAYPAL
Se siete in possesso di una carta POSTEPAY dovete seguire le istruzioni in questa guida:
http://pages.ebay.it/help/paypal/guestcheckout.html
Ebay vieta l'utilizzo diretto dello strumento "ricarica postepay" ma consente di utilizzarla attraverso il circuito Paypal.
NON E' PREVISTO IL RITIRO A MANO
Gli ordini vengono spediti entro 4/5 giorni lavorativi, a cui si deve aggiungere la normale tempistica di consegna della merce attraverso corriere espresso.
Vai all'offerta su eBay.it
Ebay has returned a malformed xml response. This could be due to testing or a bug in the RSS2 Generator. Please check the support forums to see if there are any posts regarding recent RSS2 Generator bugs.
No items matching the keyword phrase "tamiya" were found. This could be due to the keyword phrase used, or could mean your server is unable to communicate with Ebays RSS2 Server.
CURL error code = 6. (Could not resolve host: rest.ebay.com)