Thundertiger RTA-4 S28 Short Course Race-Truck 4WD 1:8 RTR Sabattinicars modellismo
It is another Thunder Tiger_s glory moment to represent our new nitro-powered RTR race truck: RTA4 S28. In the light of rugged chassis of MTA4 series with race proven performance, this astounding truck is absolutely one solid performer that provides only the type of smile that scale realism can supply with.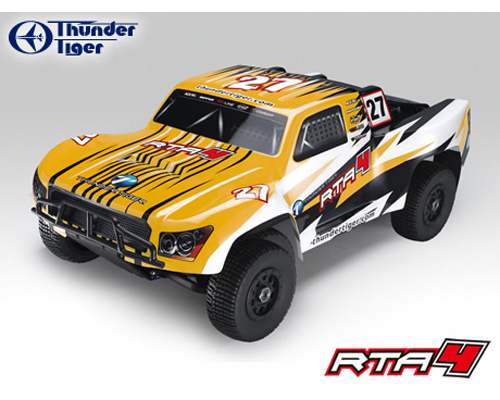 Regarding the fantastic appearance of RTA4 S28, the scale model of body and wheels/tires is identically-designed to simulate the full scale CORR trucks. In terms of its motor system, the truck comes with Thunder Tiger Pro-28 engine with the unique Dual-Start system: convenient pull start or hex-shaft/drill start combined in one unit! RTA4 S28 also consists of other practical features including large-bore aluminum-bodied carburetor, two-stage foam element air filter, the braces designed to absorb major impacts and huge bumpers whose mud flaps on the rear are used to protect RTA4 away from mud and dirt. No matter which roles you are, racers or bashers, RTA-4 S28 definitely provides with extreme enjoyment and extraordinary performance beyond your expectation.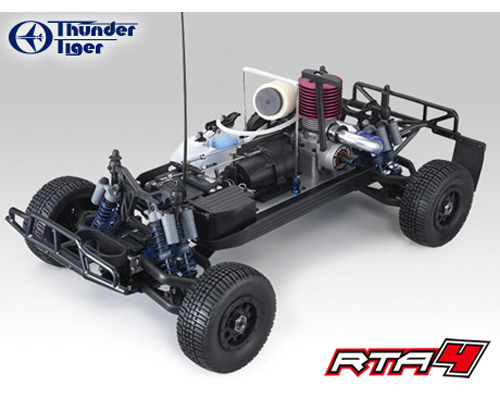 [Fonte: Modellismo.it]